J.H. Williams Middle School 2023-2024 Uniform Spirit Shirts
J.H. Williams is offering a new spirit shirt for the 2023-2024 year. These spirit shirts will be accepted as regular uniform shirts. Students can wear these shirts on Monday – Friday with uniform bottoms. At this time, we are also offering the school sweatshirts and long sleeve shirts.
** Please return order forms and payment (cash or money order only) to the JHW office or mail to 1105 Prairie Ave. ****Make money orders payable to J.H. Williams Middle School. ∙ Order forms/payment must be received by Thursday, June 8th (first round).
Shirt sizes: YL, AS, AM, AL, XL, 2X, 3X
Short & Long Sleeve Color: Grey Sweatshirt Color: Grey
Form @ https://core-docs.s3.amazonaws...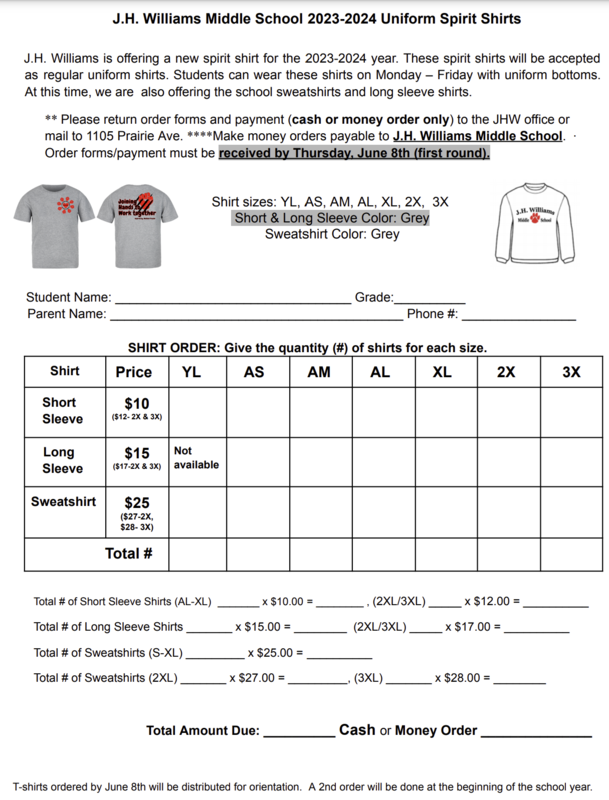 Where can I find all 2023-2024 fall updates? Go to the JH Williams website homepage @ https://jhw.vpsb.net and click the "Menu" bar at the top. We will update as we have more information.