Check out the new Vermilion Parish School System Twitter feed. It can be accessed on the bottom of the homepage or the handle @vpss_vermilion.



Candy Gram Information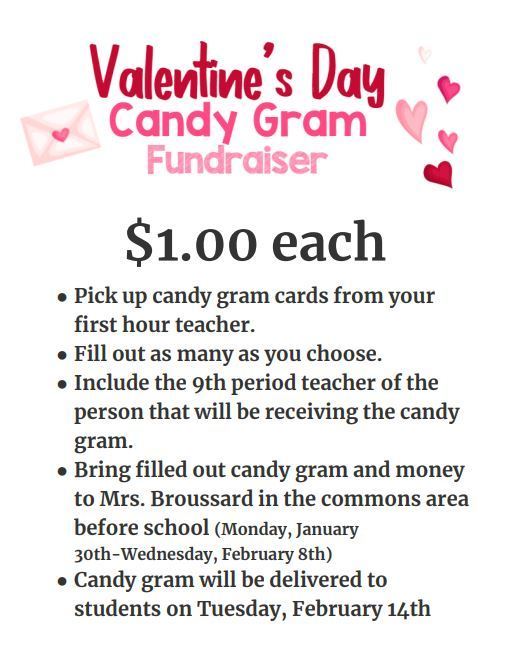 Valentine's Dance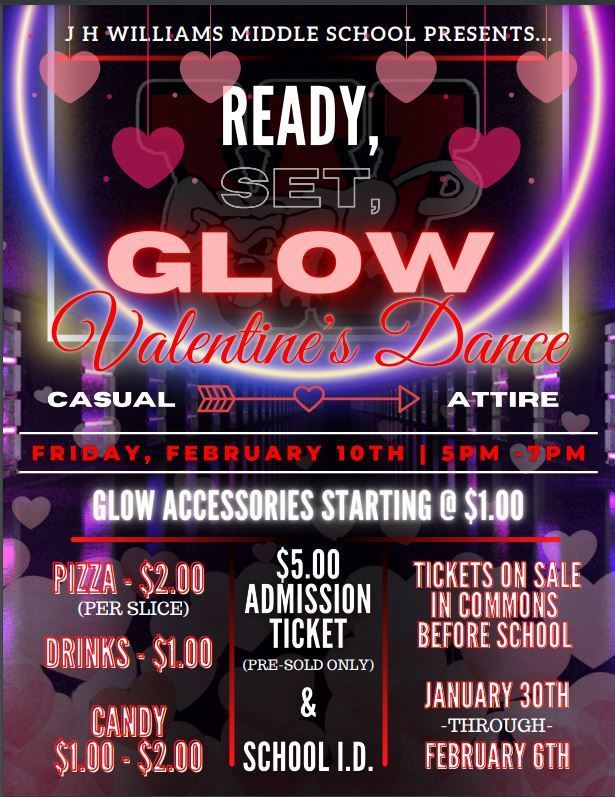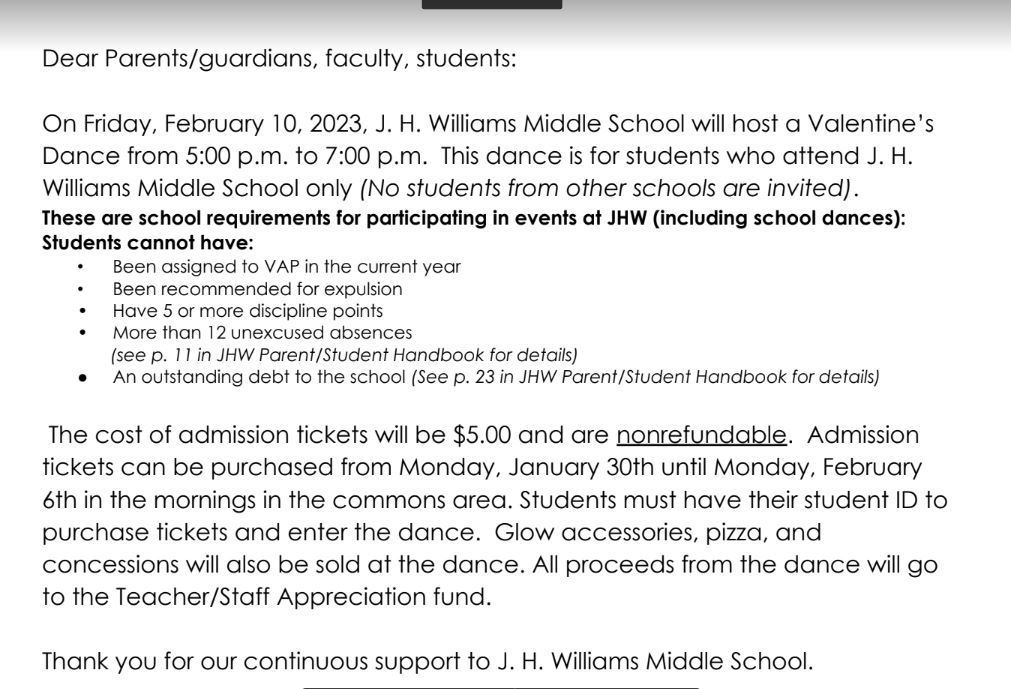 JHW is ready to celebrate Mardi Gras! The tree is adorned in festive purple, gold, and green beads and ribbons. It's also adorned by intricate masks and fleur de lis. Thank you to Mrs. Denise Orellana for taking the time to decorate our tree this year.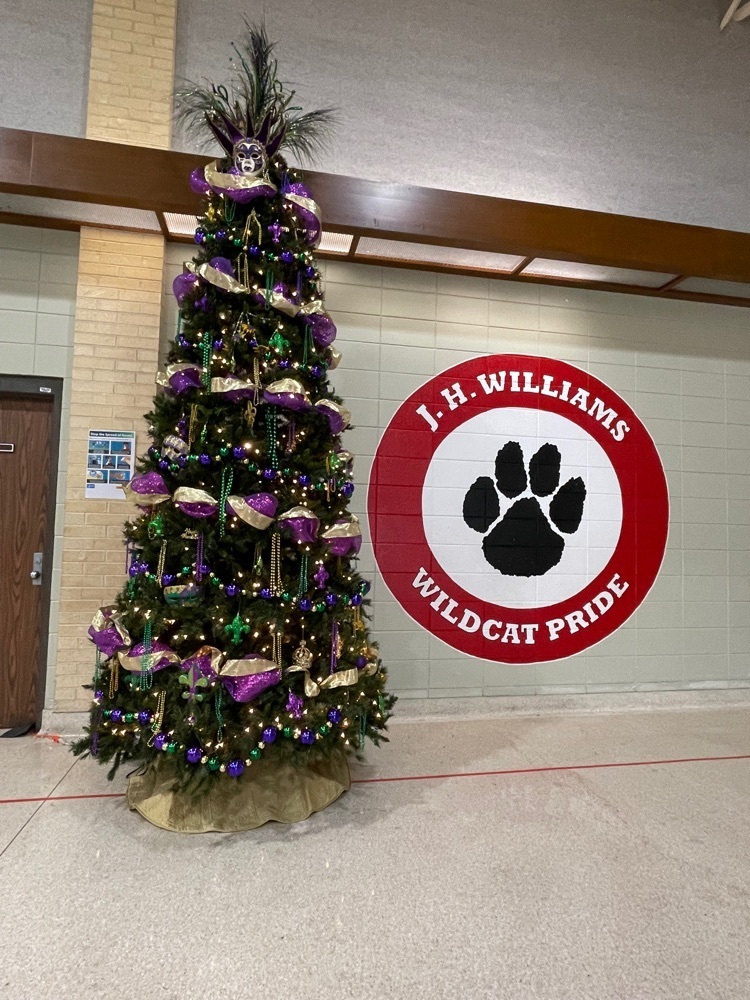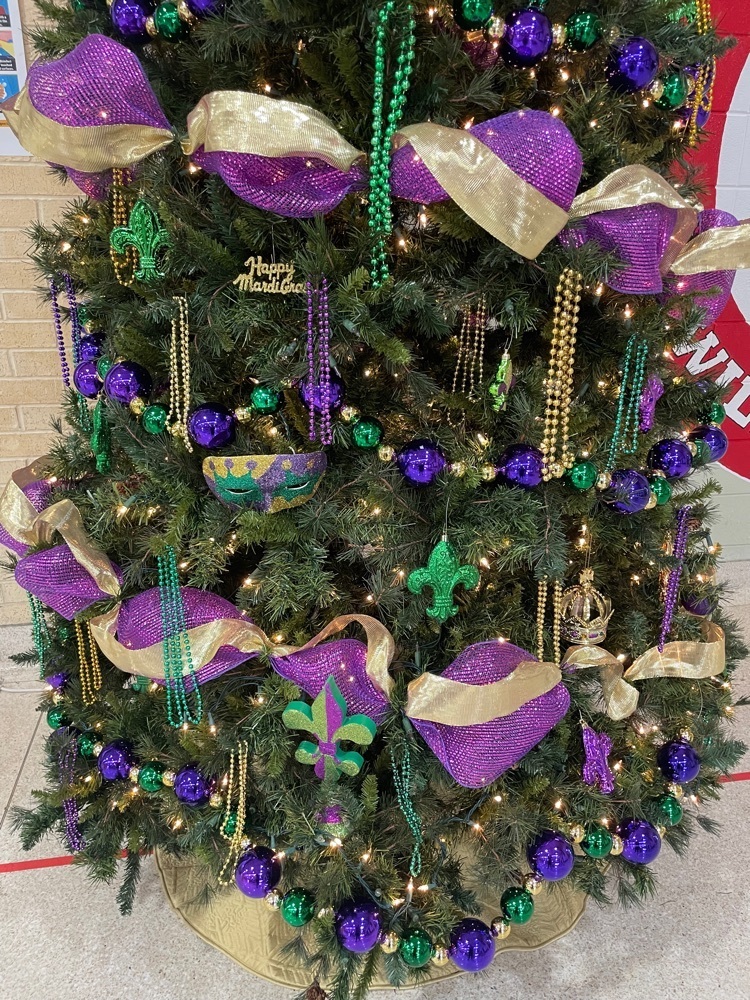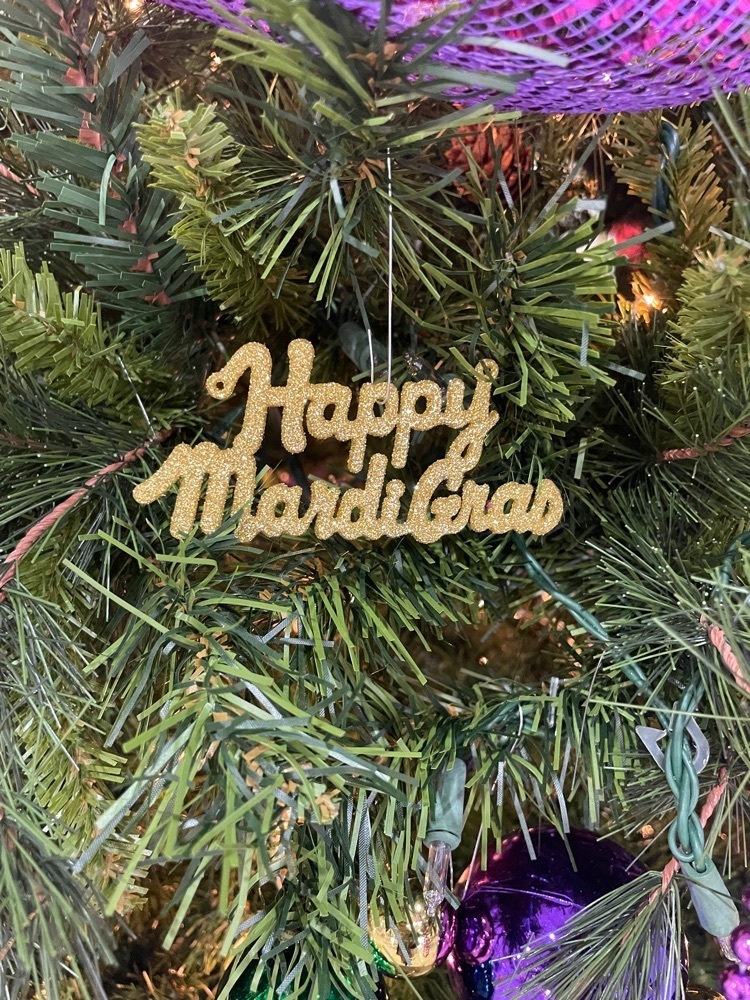 Congradulations to Lyla Labry, Isabel Mendez, and Ian Ramke for making the Vermilion parish honor band. 🎶🎼🎵



No School for Student on Monday. See you Tuesday!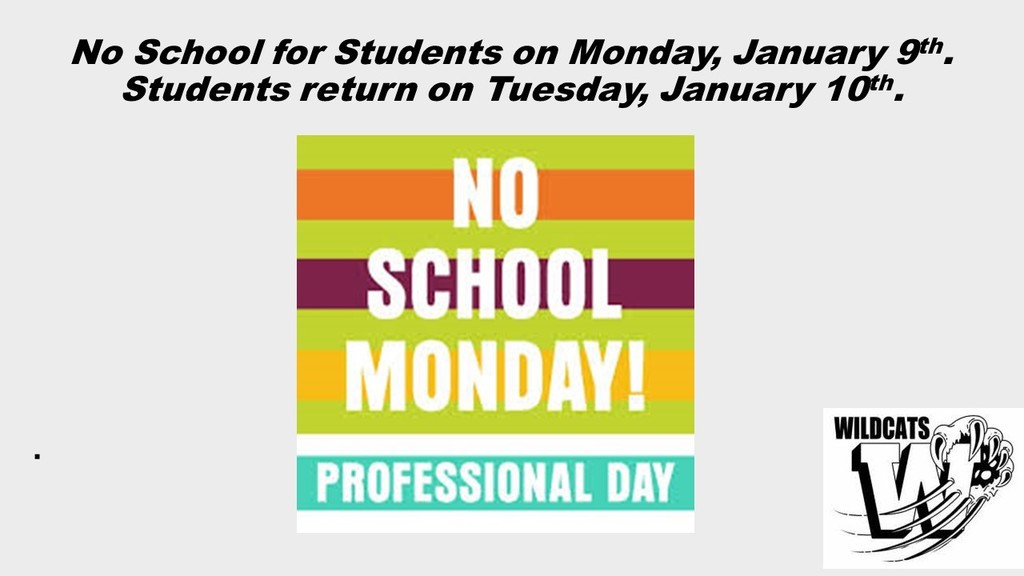 Menus for the month of January are now posted on the VPSS Website.

School for Friday is cancelled.

We are very proud of our J H WILLIAMS 4-H club members!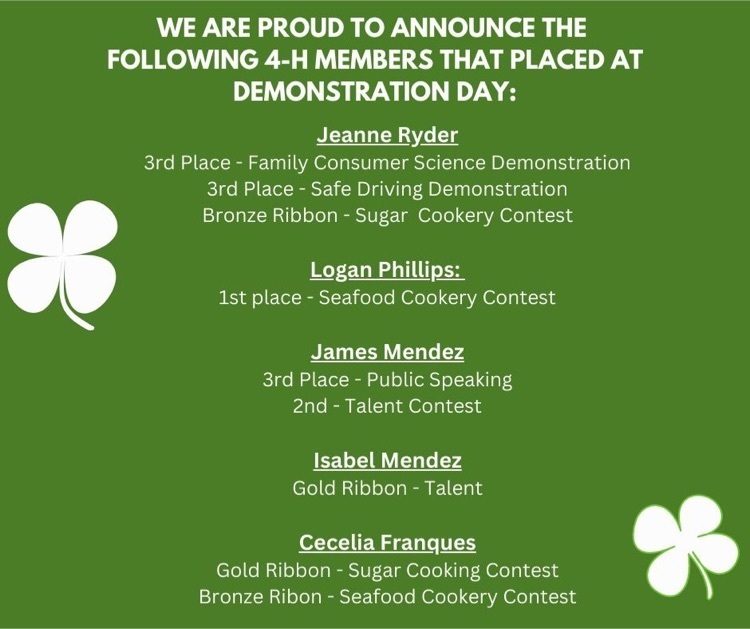 After consultation with the Vermilion OEP office and the local weather stations, Vermilion Parish Schools and Central Office will be closed on Wednesday, December 14th. Forecast for 4-6 inches of rain and possibly flash floods along with wind gust of 50-70 mph have been projected. The Lake Charles Weather Service is also calling for a possibility of this being severe in the early morning hours when buses would be on the road. While there is no exact science to figuring this out, we will tend to side with the experts and put the safety of our students and employees first. Thank you for your understanding in this matter. Superintendent Tommy Byler

We are currently monitoring the weather with the Office of Emergency Preparedness and with the surrounding school districts. Reports are still unclear on the potential weather threat for overnight and tomorrow morning. Once a decision is made, we will use all of our social media and communication methods to let you know of the district's decision. Please be patient and understanding as we wait for guidance from the weather experts.

Huge shout out to our JHW November Students of the Month! You guys rock!🐾🙌🏻🙌🏻🐾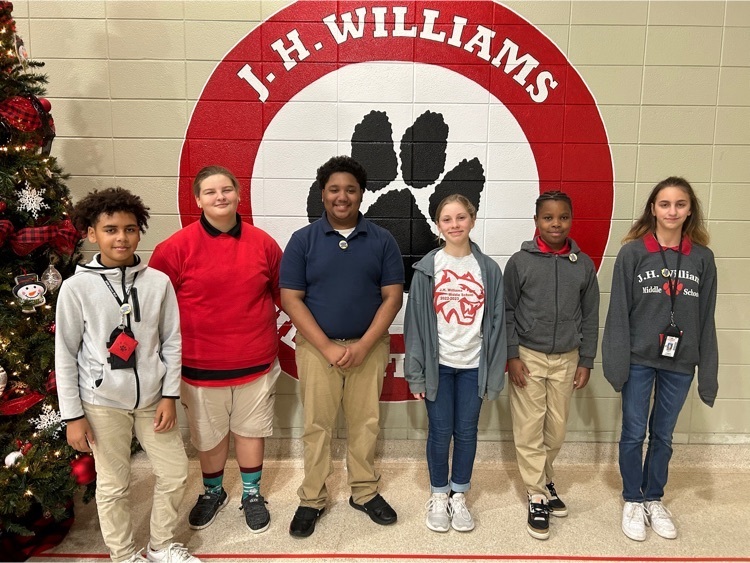 Congratulations to our JHW Support Staff of the Year, Mr. Rodney LaSalle!!!! Thank you for all you do. Mr. Rodney is our head custodian and had been helping to keep our campus tidy and clean for 18 years. 👏🏻👏🏻👏🏻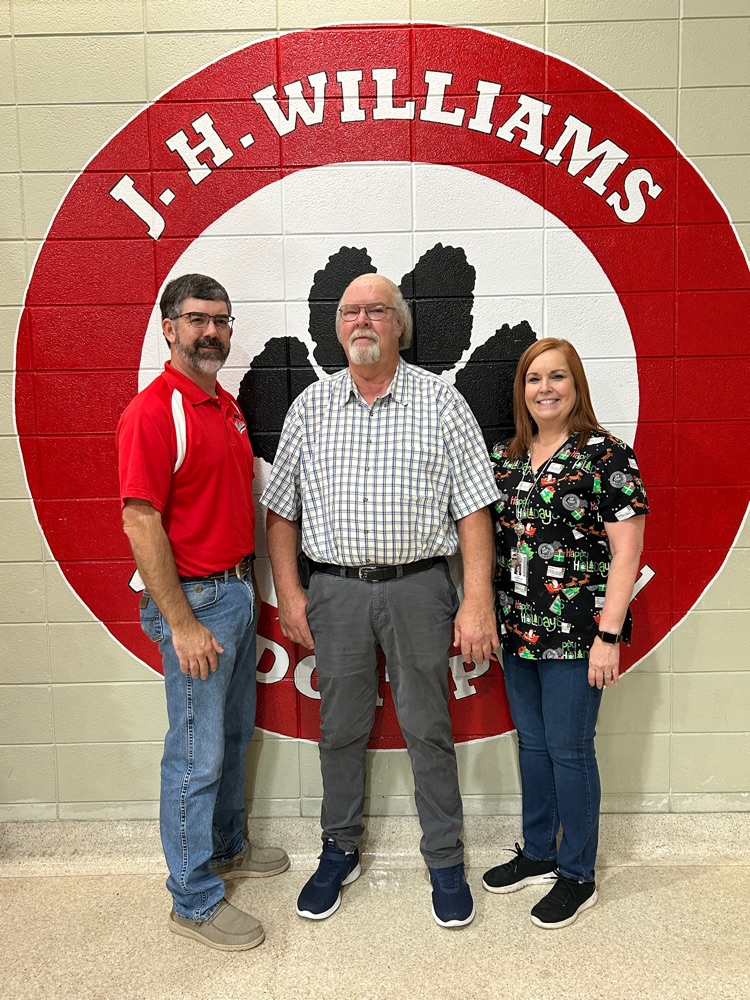 Congratulations to Mr. Justin Simon, Vermilion Parish Middle School Teacher of the Year!